Top five favourite products 2022

Is your favourite one listed?
Top five favourite products 2022
It is also thanks to you, our partners and customers, that we were able to make many children happy with play fun in the past year. Children all over the world can play carefree with the IKC play elements. We have made a top 5 of the best-selling products from our product categories, check them out below!
These are the 2022 favourites:
1. Forex wall decoration
In addition to our play elements, we also offer various
wall decorations
to complete the play space. Our design team brings every idea to life and can create any wall design for you, allowing children to get totally immersed in their world of imagination. You can also choose from one of our sample designs. Our Forex wall decoration is printed with quality photos and prints. The non-reflective material ensures beautiful results, regardless of the light in the room. Our wall decoration is made of light but durable Forex (PVC foam). This material is easy to clean.
The Forex wall decoration is also used with our interactive play walls. The Activity Wall is an example, this is an agility game for all ages. Interactive buttons are placed on the wall, they have to be pressed as quickly as possible when they light up. For the competitive touch, the score is tracked. Check out the
interactive walls
that stimulate exercise.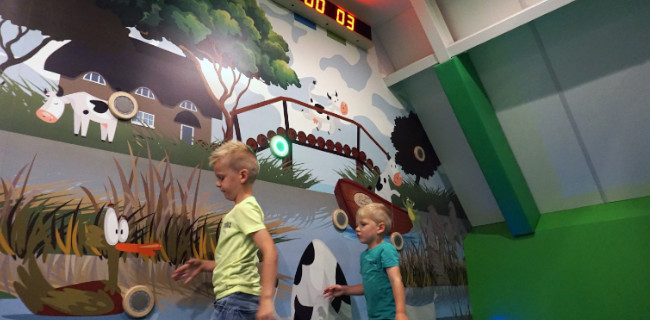 2. Delta 17 inch
The
Delta 17-inch
interactive play system has been a popular product for many years. When space is limited, this is an excellent solution for high quality fun. Today, this play system with interactive touch screen can be found in thousands of locations worldwide. The game console can easily be placed on the wall or on a play system and is energy-efficient with a consumption of 0.018 kWh per day (based on a standby time of 9 hours). The Delta 17-inch is supplied as standard with our Arctic adventures software for children aged 4 - 8+ and contains 14 fun and educational games. Of course, it is also possible to choose another
software
option.
Fun fact:
70% of the sold game consoles have the customer's logo integrated to perfectly match the corporate identity.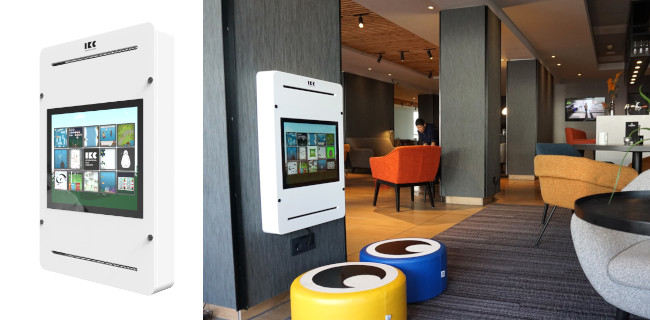 3. Beadstree Table
The
Beadstree Table
is a beads table often placed in waiting areas in healthcare facilities. As children play with the beads and guide them along the shaped wires, they playfully stimulate fine motor skills. The beads table is made of FSC-certified wood and is finished with an antibacterial varnish. This makes the table easy to clean and requires little maintenance. A lot of play value on a 1m2, without loose parts that can get lost.
Fun fact:
The design of the Beadstree Table is based on the tree part of its name: the tabletop is designed in the shape of a tree. This is even more visible from the top.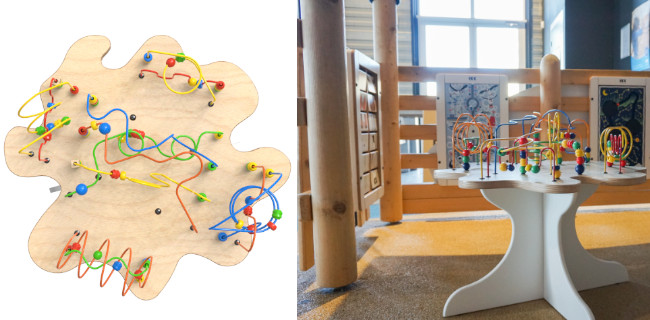 4. Wall game Into the woods
Our sorting games are the most popular in the play panels category. They are educational, teach children to make connections and help improve fine motor skills. The buttons are moved by sliding and turning along in the wheel. The
Into the woods
is a sorting game, where children have to take the animals back to their homes. Playfully, children learn about nature and where the animals live.
Fun fact:
There are only 7 different colours in this fun wall game and it is still a colourful looking one.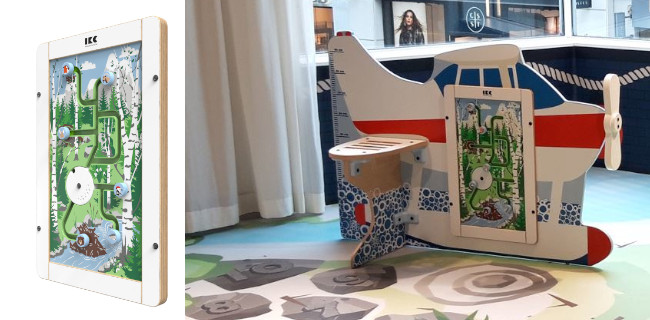 5. Softplay Birch
Our
Soft play collection
consists of several soft handmade play cushions made of high-quality and strong PU leather. They can be used to sit on, climb over or to pile up. Children's imagination is something magical and the Softplay elements allow them to let their imagination run wild. The
Softplay Birch
is a creative addition to our Arctic collection. The birch tree, also featured in Into the Woods, is incorporated into a seat cushion here. As if a disc has been sawn out of the birch tree, complete with rings. For our round seat cushions, we also developed a Softplay stool with practical handles. The cushion can be placed in here to create an even longer lifespan for the Softplay, as a solid and easily movable chair.
Fun fact:
Each of these Softplays are hand-sewn and carefully stuffed in our factory.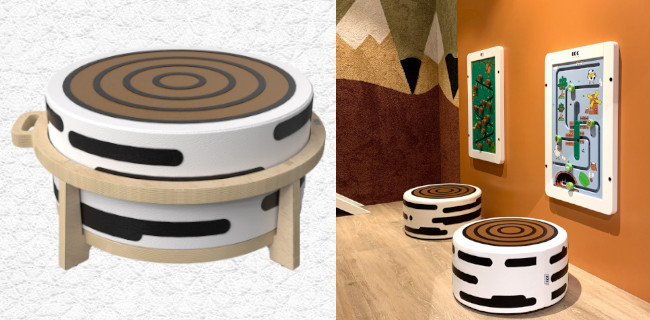 Also check out our
portfolio
for an impression of our products and play areas.
Are you interested in our products or do you have any questions? Please feel free to contact us, our advisers will be happy to help.
Contact