Swimming centre Rotterdam further expands its play value with more kids' corners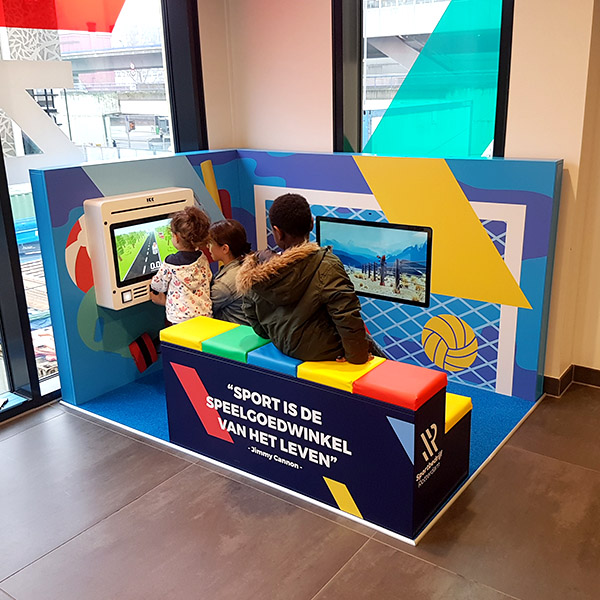 A unique design that seamlessly meets the wishes and corporate identity of the customer
Swimming centre Rotterdam further expands its play value with more kids' corners
In 2019, Swimming Centre Rotterdam was looking for a solution to entertain the brothers and sisters of children that came for swimming lessons. For this reason, IKC installed a kids' corner. The sports company and its youngest visitors liked this solution so much that they decided to add play corners at several other locations. 
A kids' corner that stands out
With an extra customized kids' corner, children can now also drive through the city with our Nitrodash and watch cartoons on our customized 32inch tv screen. The colourful play corners are real eye-catchers that bring children together and offer them a safe place to play.
Are you curious about the custom play solutions we have installed at Swimming Centre Rotterdam?