Our newest addition: the Planet-Eco Software!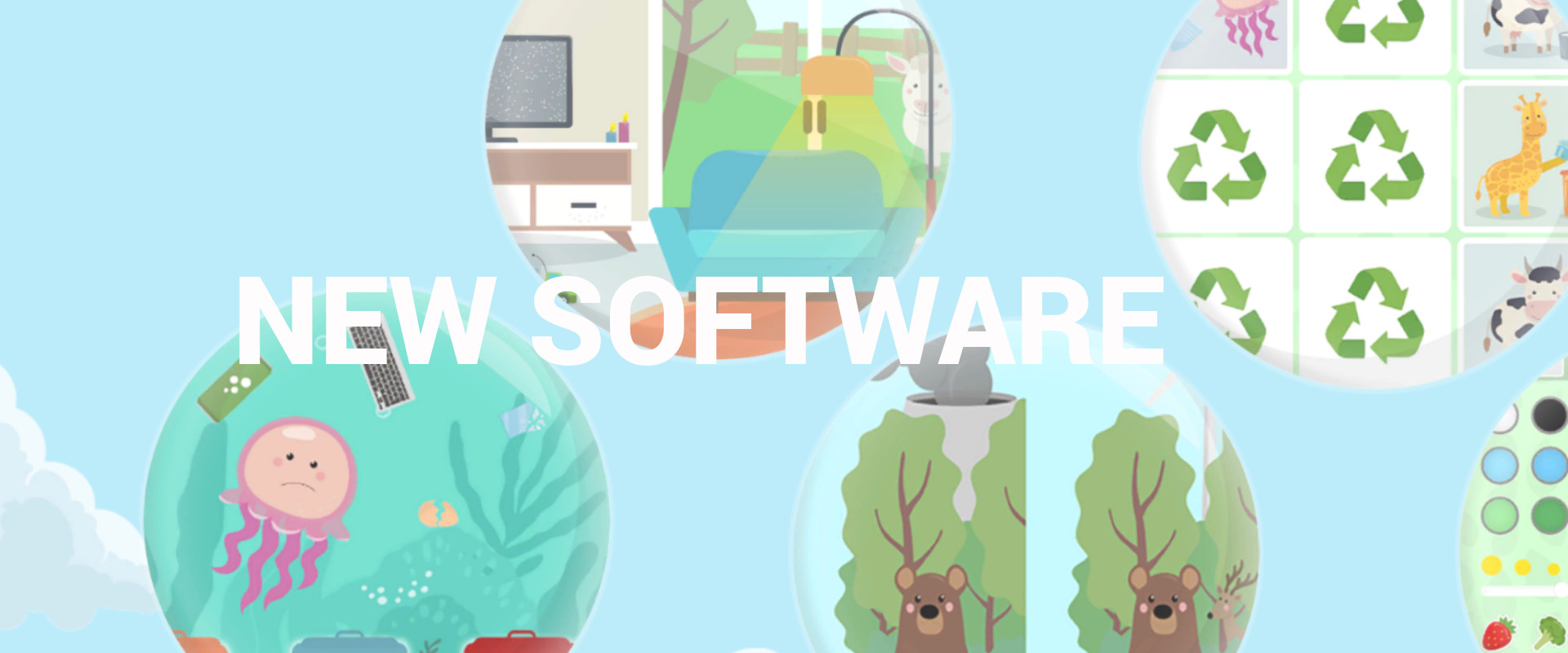 After extensive testing and optimisation, we can now proudly present our new software!
Our newest addition: the Planet-Eco Software!
This new software is specially designed to make children environmentally aware. We are committed to sustainability and want to reflect this in our products. The Planet-Eco software is designed for children aged 4 and up and contains 12 educational games. We have redesigned some of our popular existing games and new games have been developed by our Game Designers. With this software, children can discover the positive impact environmental friendliness has on nature and learn to relate to it in a playful way.
A selection of the games
Drive:
Children learn about green energy by turning the motor. They generate energy to drive the elephant in the electric car. By turning the wheel faster and faster, they generate as much energy as possible.
Recycle game:
There is a lot of waste in the ocean! Children have to drag the waste to the right container to clean up the ocean. This game helps children to become aware of the importance of waste recycling and which piece of waste belongs in which container. As more waste is removed, the animals become happier.
Memory:
This popular game has been given a new look. The back of the cards features the recognisable recycle logo. The images children have to match are full of environmentally conscious elements. These include sheep in a meadow with windmills, a sad jellyfish because of waste in the ocean and a happy bear next to a young tree.
View the product page here for an impression of the games >
Discover the possibilities!
Contact us to discuss the possibilities for your company. Our Game Designers can customise the software to match your corporate identity by, for example, adding your logo or integrating your mascot.
Contact