NEW: One 4 All Touch Table (DeLuxe)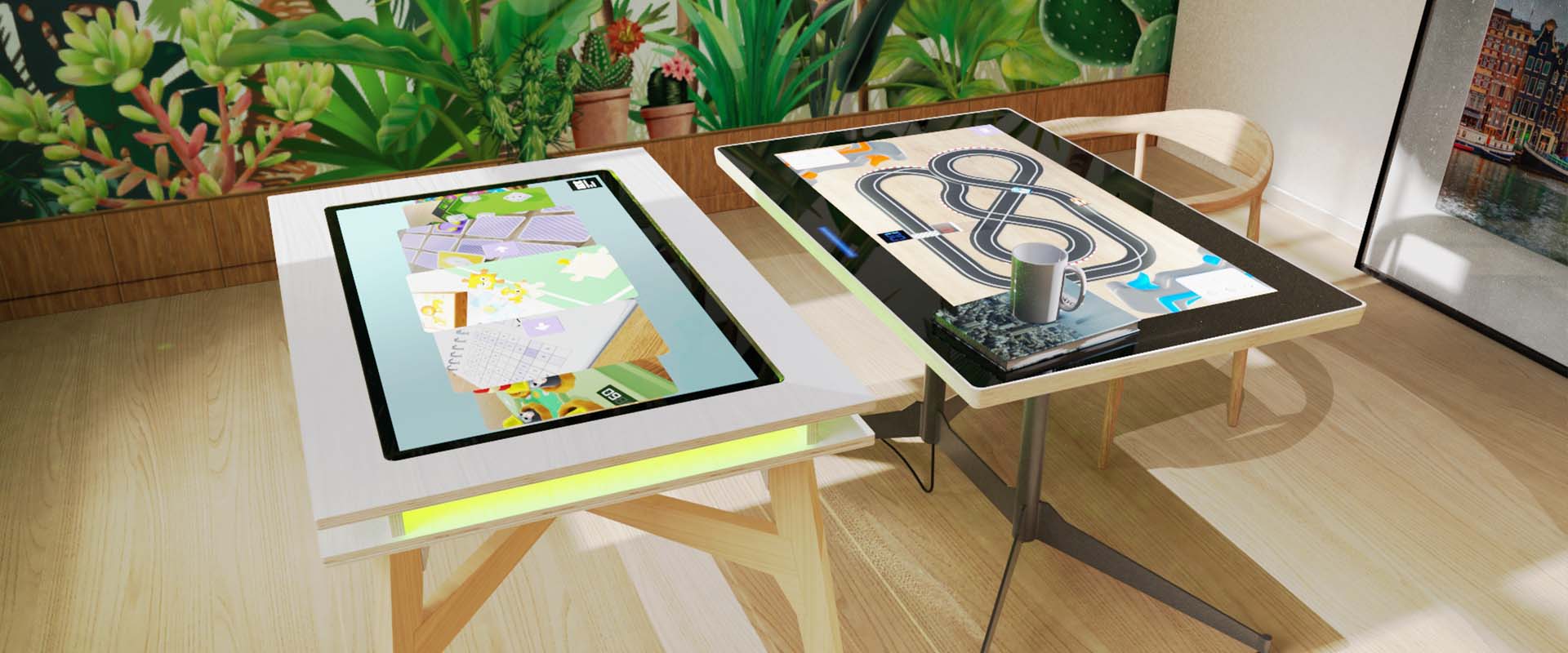 Play together with this interactive table!
NEW: One 4 All Touch Table (DeLuxe)
We are proud to introduce our newest play concept made in our own studio; the interactive One 4 All Touch Table (DeLuxe) !
With two editions to choose from, the wooden
standard edition
and the elegant
DeLuxe edition
, there is always a play table that best suits your interior. Thanks to its neutral design, this multifunctional table can be used in various organisations, from public areas to vacation lodges, to create play value in an impressive, modern way!
The special
software
on both tables contains 18 fun games, and as many as 24 games on the DeLuxe edition, such as puzzles, board games, racing games and more. Thanks to the special multi touch screen, 4 people can play together at the same time. A conventient alternative to help solve issues with incomplete games with easy to lose parts, and for larger groups of children who wish to play together. The One 4 All Touch Table will be a unique experience they won't soon forget!  
What has changed since the sneak peek?
We've let go of the round design as we've chosen a rectangular design that perfectly suits the long multi touch display. This way, all players around the table can easily reach the touchscreen, and the lighting on the sides of the table can clearly indicate whose turn it is!
Additionally, we have changed the name, formerly known as the Family Play Table, to the One 4 All Touch Table. The main reason: the fun this table provides is not limited to families, as this interactive table can also be used independently by children! The 4 refers to the amount of players that can play a game at the same time.
If this peaks your interest, make sure to also check out our wide range of
interactive play systems
.
Or contact us