NEW: Now three interactive walls!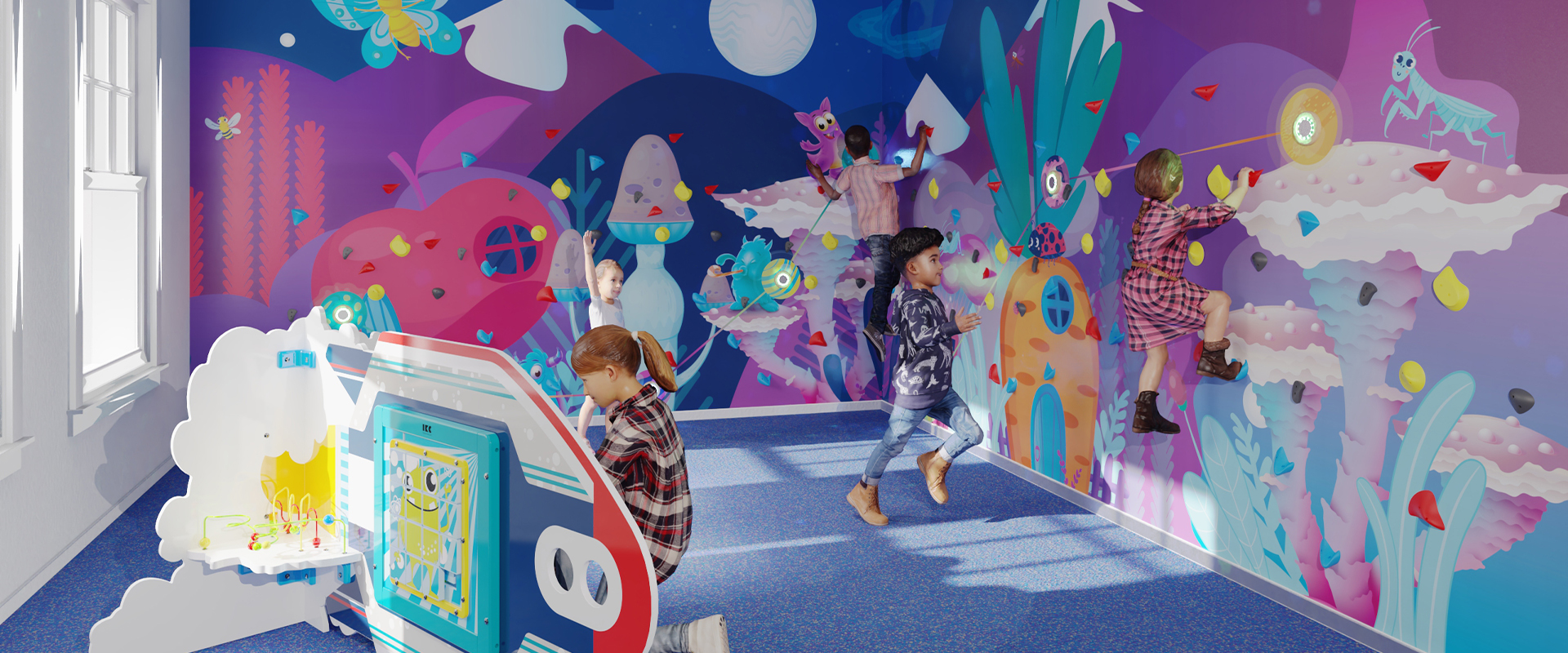 The most fun way to get kids moving!
NEW: Now three interactive walls!
How do you keep children active in a fun and safe way, without additional commotion or danger? Give them a unique opportunity to play with a specially designed interactive wall during their visit!
Those who would rather not let kids sit in front of a screen but still want to create an impressive and modern play experience for them, can now opt for various kinds of interactive play walls, each with their own unique features. Fun for kids, and easy for you – a game wall makes it possible to promote physical activity without taking up much space. This way, there is still plenty of room for other fun play modules!
What started as our first Activity Wall, an exciting wall game which challenges two players to push as many buttons as possible within a time limit, has now expanded into a complete family of three. Now there is also the Experience Wall with fun sound effects, and the Activity Wall Parcours with a challenging climbing course. And it doesn't stop there – each interactive wall can be fully customised according to your design or preferences, which makes for endless possibilities.
Read more about all three varieties below, or discover all possibilities on our special
interactive wall page
.  

Activity Wall
This exciting interactive wall challenges two players, team green and blue, to press as many buttons as possible within the time limit. The scores are automatically kept on the digital score board at the top of the game wall, so the players can see who has won!  
Experience Wall
This more calm variant on the Activity Wall is available in a few example designs such as the jungle and animal forest themes, and plays fun sound effects with each push of a button. Each animal has its own corresponding button with the appropriate animal sound, or choose another unique theme with fitting sound fragments!  
Activity Wall Parcours
This cool wall game includes colourful climbing grips which the player will need in order to reach the buttons spread over the wall. The buttons that need to be pushed will light up one by one, and indicate the direction of the climbing course.
For questions and orders, feel free to contact us directly.
Contact