UPGRADE: Nitro Dash and Orbits 101 are now Steering Wheel 8+ and Vertical 8+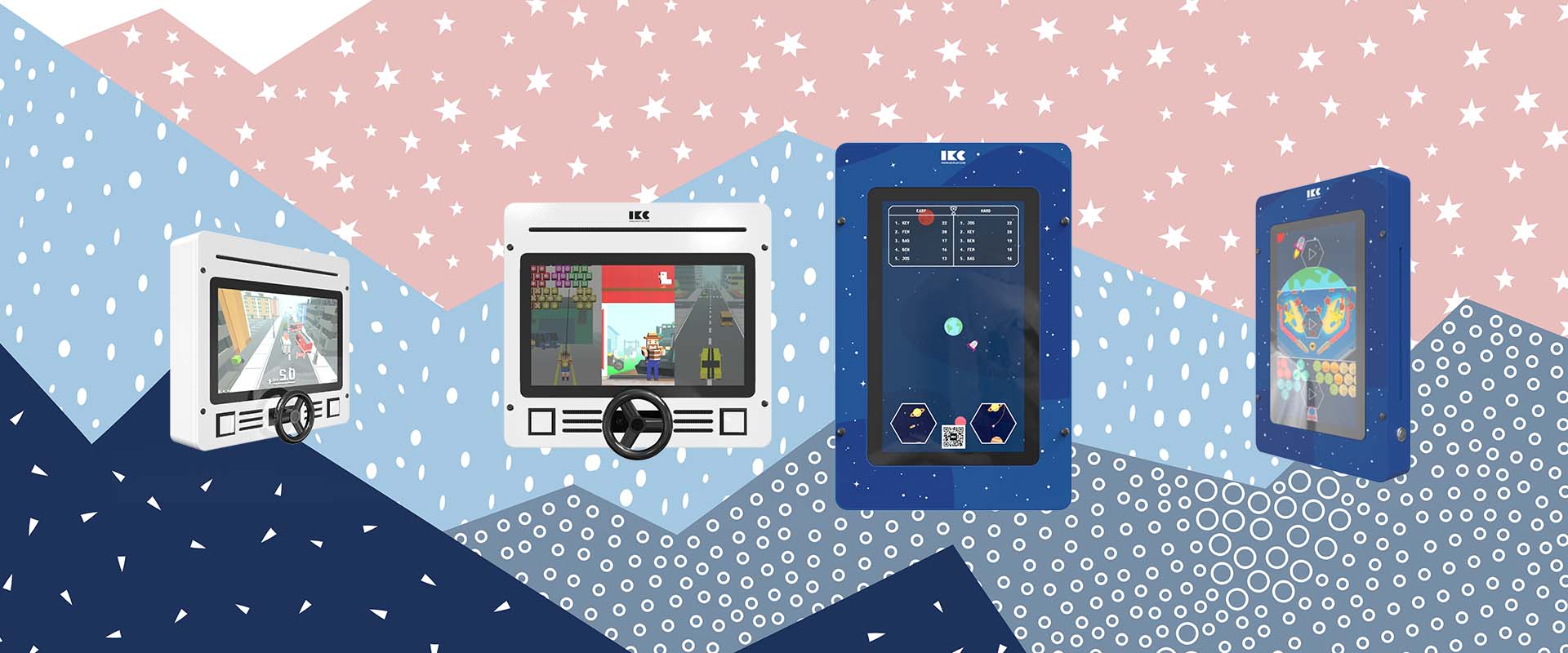 Even more cool interactive games for kids from 8 years old
UPGRADE: Nitro Dash and Orbits 101 are now Steering Wheel 8+ and Vertical 8+
These adventurous interactive play systems (formerly known as Nitro Dash and Orbits 101) now provide even more fun thanks to a major upgrade! Because of the large demand for entertainment especially for kids between 8 and 14 years old, these gaming consoles have now been expanded with even more exciting games that can endlessly challenge them. Read all about the update and get to know these unique game consoles!
Delta 21 Steering Wheel 8+
The old gaming system Nitro Dash with built-in steering wheel has now been renamed to
Delta 21 Steering Wheel 8+
. The special Steering Wheel 8+
software
now contains as many as three games instead of one! All of them provide endless fun and can be played by turning the steering wheel. The games include the challenging games Blocky Shooter and Chicken Pursuit, and of course the original racing game Nitro Dash.
This game console now has a beautifully neutral, white design that fits even better in all kinds of spaces, rather than the original bright orange design with white stripes.  
Delta 21 Vertical 8+
The design of the former Orbits gaming console, now known as the
Delta 21 Vertical 8+
, has barely changed. The gorgeous blue design with a starry sky now also contains two real arcade buttons on the sides to play the games. These are perfect for playing the new Pinball game, a true classic among arcade games! Additionally, the Vertical 8+
software
now also contains the world famous game Bubble Shooter, as a third addition on top of the original Orbits 101 space travel game. All games are within this fantastic galaxy theme!
Just like the Delta 21 Steering Wheel 8+, the Vertical 8+ is also perfectly suitable for slightly older children from 8 years old.
We are constantly thinking of new ways to renew our play concepts! For more updates about our newest play concepts, be the first to receive the news by subscribing to our newsletter or following us on our social media.
Have a look at our other interactive play systems