Interview: Daycare centre 't Parelbosch undergoes yet another transformation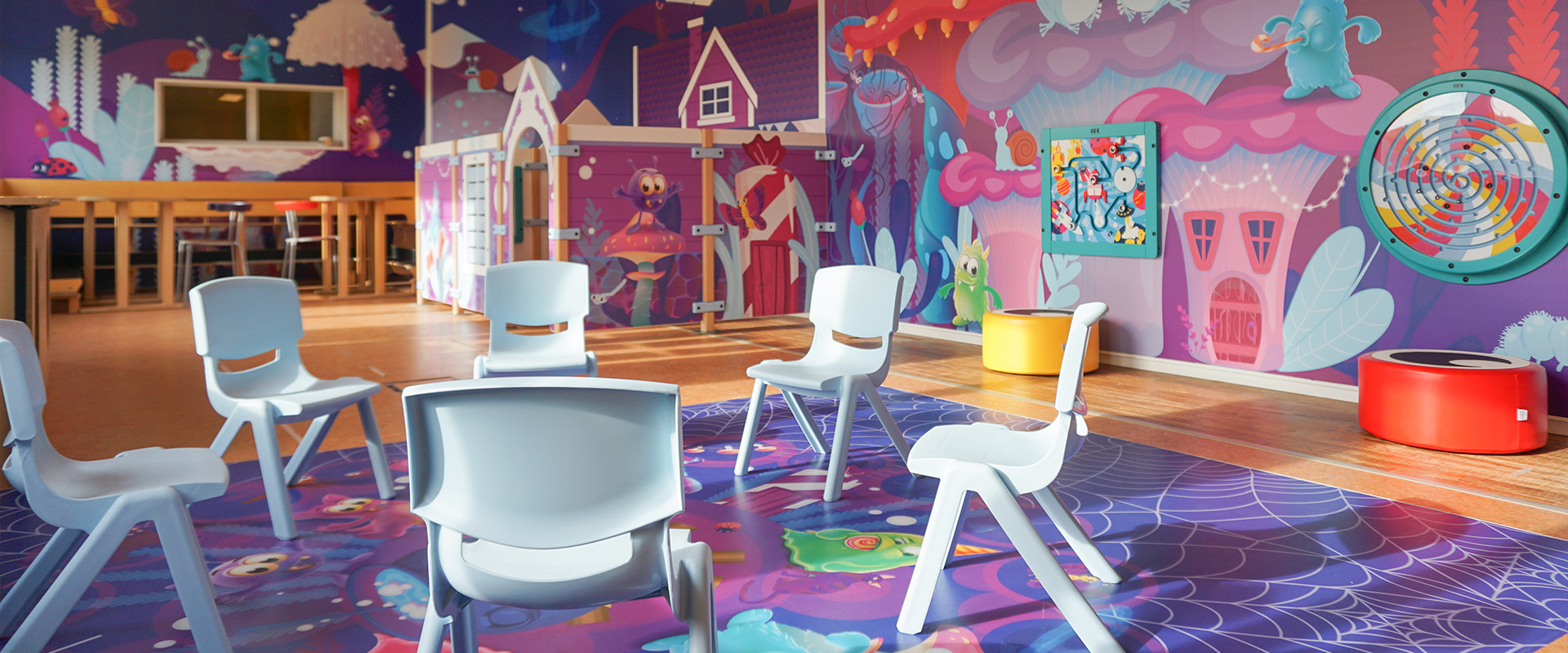 Co-owners Bas and Roel tell why they keep investing in unique play experiences
Interview: Daycare centre 't Parelbosch undergoes yet another transformation
After the grand success of the first transformations at daycare centre 't Parelbosch in Eindhoven, the Netherlands, we have once again combined forces to turn one of their locations into a magical fantasy world for the kids!
We are happy to let co-owners Bas en Roel de Waal tell about their extraordinary vision.
About daycare centre 't Parelbosch
"Greta van den Bosch once started the nursery in 2001. In 2017 we took over the daycare together and invested to pour our vision into the business." In the name 'Parelbosch' the essence of Mrs. van den Bosch lives on; Greta is in fact Greek for pearl ('parel').
With the idea of taking a different approach to daycare and wanting to support families and their children as much as possible, 't Parelbosch started as a private business. Later the nursery was expanded with play groups where they offer pre-school education, allowing 't Parelbosch to grow into what would best be called a private, social daycare centre. "Throughout the years we've provided our daycare services to many expats and helped parents with integration and naturalisation. We offer help when families with children have not yet mastered the Dutch language, and we support the parents with childcare allowance, municipal applications, pre-care, aftercare, monitoring and other formalities."
"There are many other daycare centres with a social approach, but very few are willing to go as far as we do."


The kids' needs and the client's ideas, combined into one design
"We felt like our spaces were a bit boring, so it was time for some renovating. We've thought about it for long and spent many hours on the internet to put together a nice, new interior." As they preferred to not end up with a mishmash of things, they were looking for a complete solution for the entire space. "That is when we found IKC."
"Because there is nothing better for the development of our little ones, we think it's very important that the kids can play together and that there is plenty to discover. A play area is the perfect place for them to explore things independently and together with other children think up their own stories to fully immerse themselves into." A nice and spacious gives toddlers that sense of freedom. And thanks to a well thought out design, it will also keep them from running about. "That way, the teachers have better control, and thanks to the right interior lay-out there is a more peaceful atmosphere. To complete the experience, teachers can also create teachable moments that fit with the overall theme of that space, which truly enriches the lessons. They can adapt the play corners to the play group and the activities for the day!"

During the design process, IKC was given as much freedom as possible in order to come up with a truly unique concept. The one request was to incorporate a certain theme in each of the spaces, suiting the name of that particular room. Some of the rooms at 't Parelbosch include themes like magic and witches, dreamland, a funfair, a swan's nest and a forest with deer.
 
"Which play corner is our favourite is hard to tell. We think each of the play areas fit perfectly with the theme and age group they were made for. The kids' favourite play corner is also our favourite!"

The age groups have also been taken into consideration when designing the play concepts; pre-schoolers are able to comprehend and take in their environment more compared to young toddlers. For this space for kids between ages 4 and 7, our IKC Design team has created impressive, child-friendly designs, including as requested by the client some inspiration from beloved TV series with a similarly colourful monster theme. "Again and again we were very surprised with much better results than we could imagine."

"We were offered multiple options and we got to see examples before we made any decisions. It was always very clear what the results would be and we felt like IKC was willing to go the extra mile for us, which felt very reassuring. The installation was also completed by friendly technicians."




Everyone gets to enjoy the positive effects
It's not only a delight for the kids, but for the parents it's also a true feast for the eye. "We regularly give tours to new visitors and they always get so excited about the themed rooms." Although each room clearly has an underlying thought behind it, all spaces are entirely unique. "This helps give it a professional feel in addition to the creativity in the design itself."

Sometimes it occurs that children or parents who used to come to 't Parelbosch come visit again to see what it's looking like nowadays. "Recently, someone came back after six years because they were so curious!"

"We haven't even done all of the spaces, so the next play area is always something we look forward to."


View this project here to see all of the photos. Would you like to know more about how IKC could be meaningful for your daycare centre or nursery? You are welcome to contact us for personalised advice.

Contact us