Create extra experience at the kindergarten with a kids' corner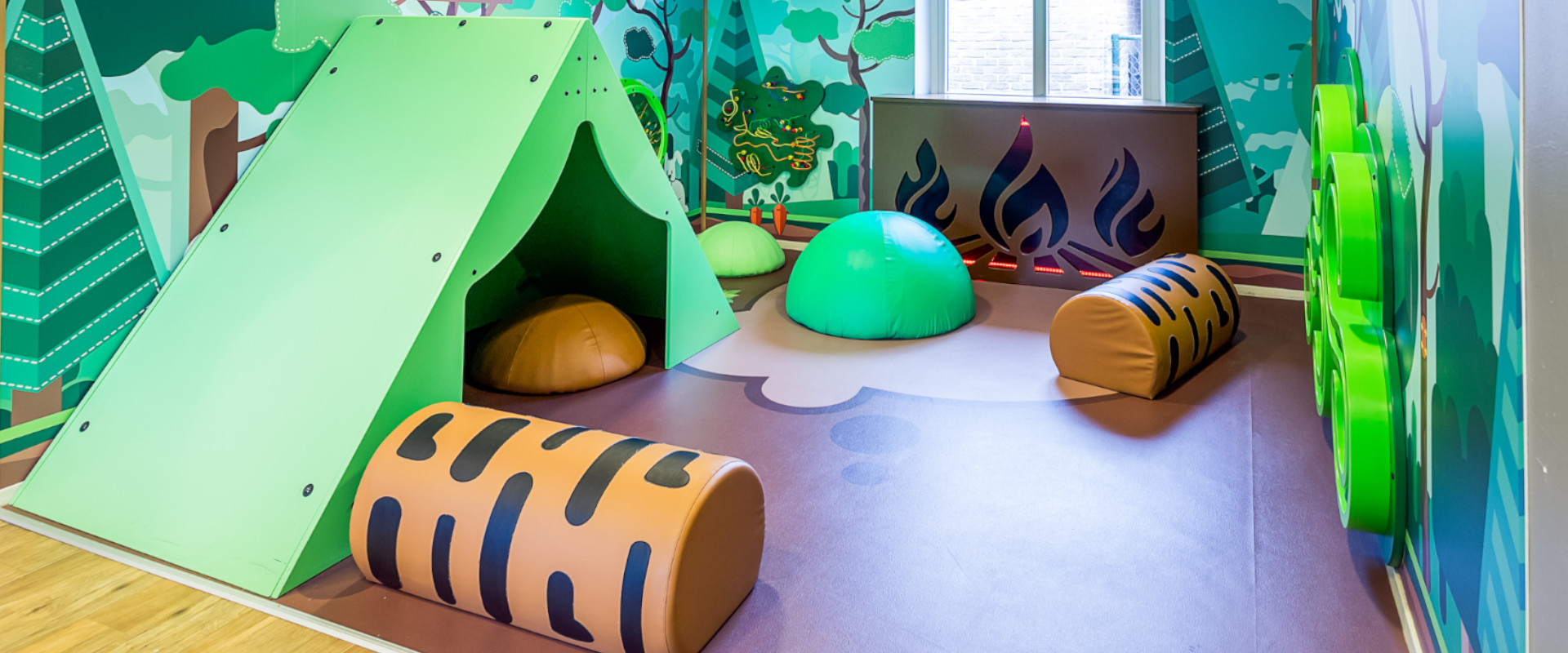 Playing together in the play areas at day care centres
Create extra experience at the kindergarten with a kids' corner
From interplay and circle time to simply trying things out, childcare can provide countless tools with which children can discover their own strengths and build their own self-confidence.
In this blog, we give you some suggestions on how the nursery can add that extra bit of experience and be a place where the children feel at home.  
Observe how plants and animals grow 
A classic example is the fishbowl with frogspawn. Children can see and learn up close how frogspawn grows into tadpoles and finally into frogs. Afterwards, they can release the frogs back into the pond. This activity provides fun and an educational process that children will look forward to with curiosity!
Or plant a seed with the children and watch together how it grows each time. Children also learn that plants need water and sunlight to grow.  
Playing together at the day care centre play area 
To make friends easily and to get to know the other children better, joint activities are the best way to create company. Children can play together in the children's corner and at the same time improve their motor skills with wall games, building blocks or with a
beads table
.
To make a circle discussion even more fun and exciting, place an imaginative floor sticker like at
childcare centre 't Parelbosch
to create a special place to sit around. Like a witch's cauldron, for example.
To complete the experience, activities can also be organised in a corresponding theme. Use holidays or create your own special days with a theme - possibly inspired by the children themselves!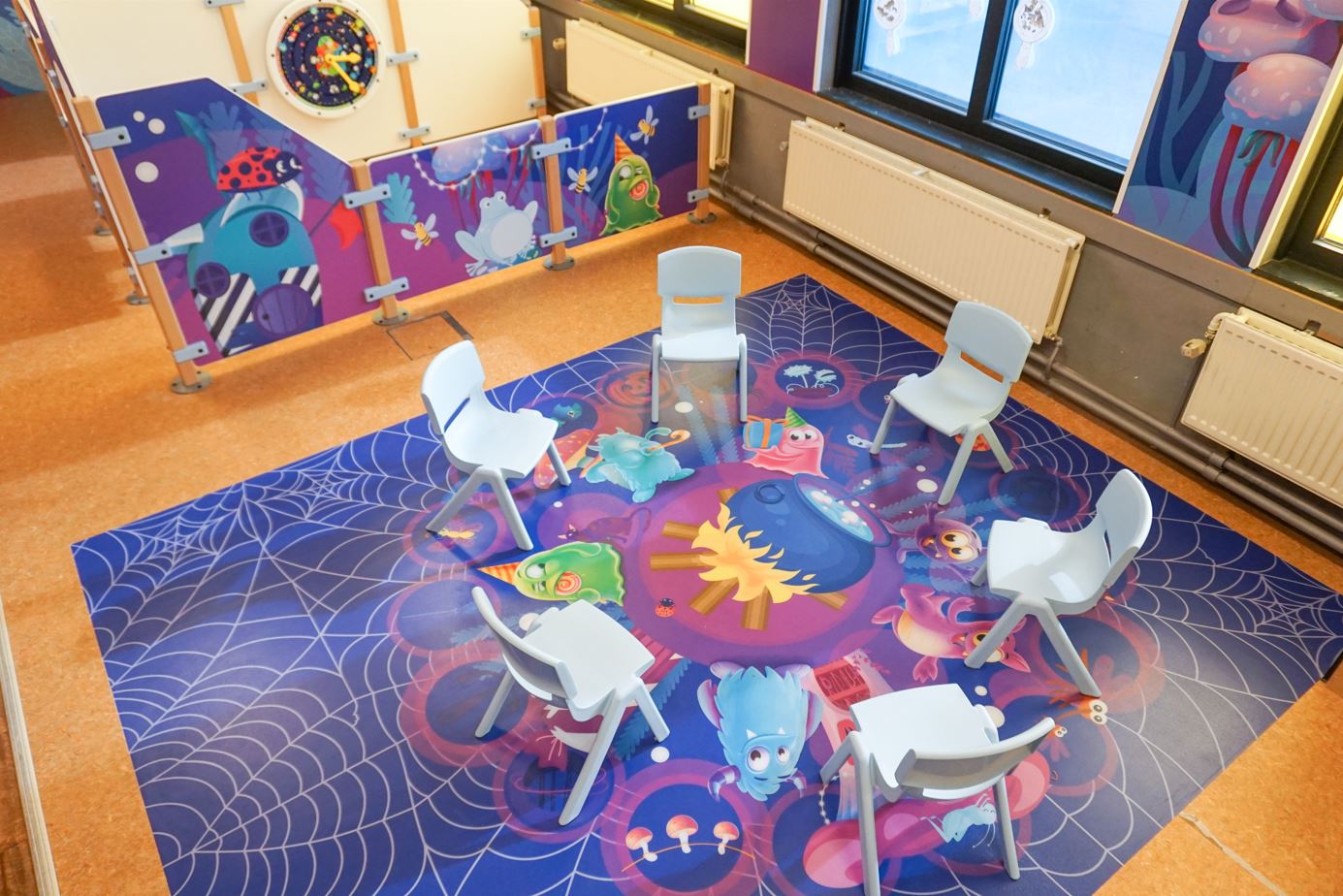 Experience and imaginative environment in a themed play area
Wallcoverings
with imaginative prints. Imagine yourself in a jungle setting, at the beach, or on a farm! The possibilities are endless. Children have a vivid imagination, which they can stimulate by playing in a themed play corner, where the theme runs throughout the room.
Activities can be organised around the theme, such as making handicrafts or learning more about certain topics. For example, about the farm: which animals live there, what do they look like and what sound do they make? Go out and explore!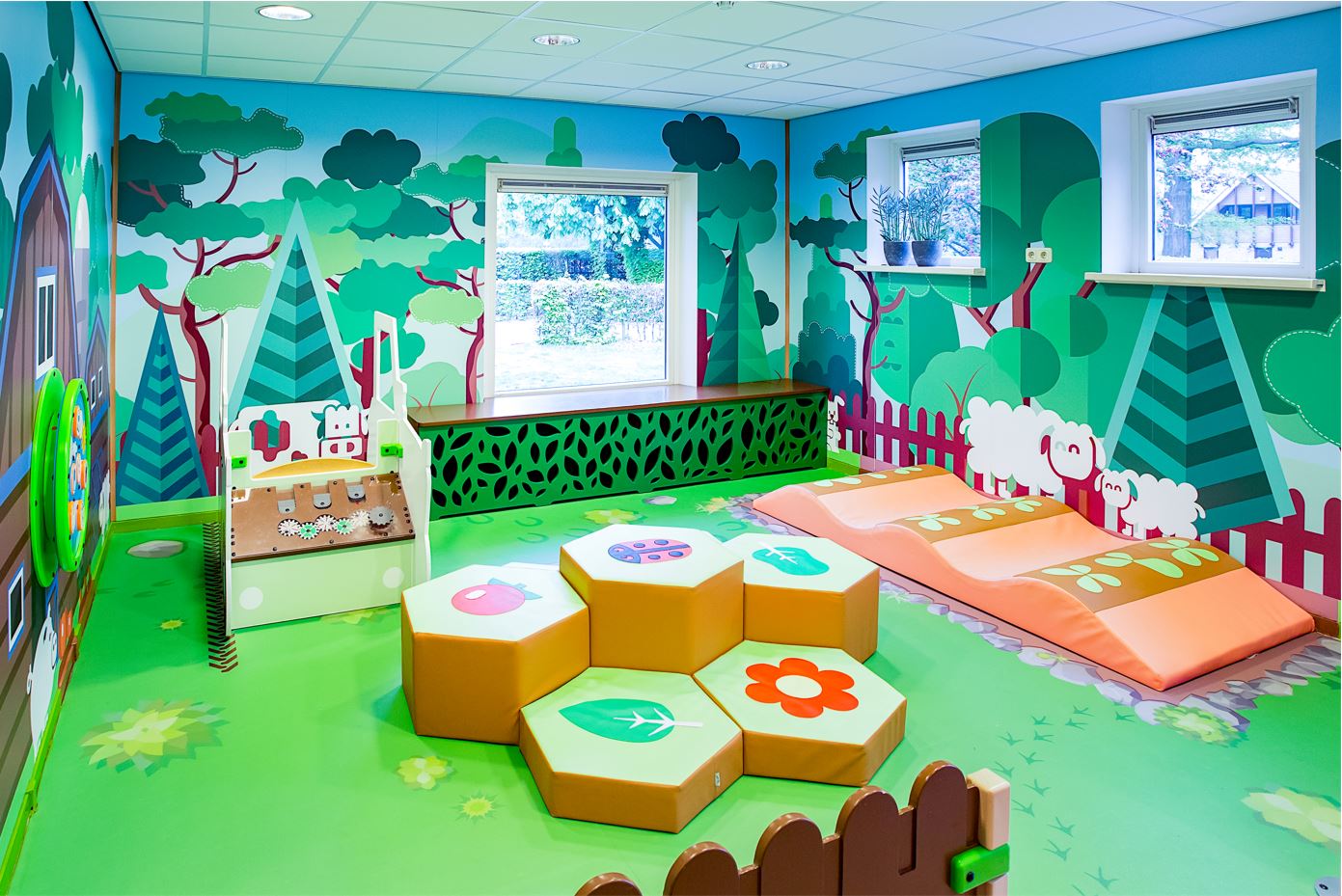 Sensory games and tactile elements
Childcare is not only a nice and cosy place where children can make friends and do all kinds of fun activities. The childcare centre also supports children in their development.
Sensory elements are very important. Children learn by exploring and this stimulates their sensory development. Children, especially babies, learn by using all their senses. Therefore, it is important that children are given the space to explore their surroundings and to further develop their motor skills and senses. Structures such as sand or grass often feel strange to children at first. However, children usually calm down by digging and moulding in the sand. For many children, water is also very popular. Splashing around and watching the water run through everything. Add sand and water together and you suddenly have the popular mud! A child covered in sand and mud will most likely have had a great day.
Introduce children to different kinds of materials and structures. Think of a wall game, a
sensory house
with different structures that children can discover. Feel, discover and learn!