Crisis or not, survival lies in your customer experience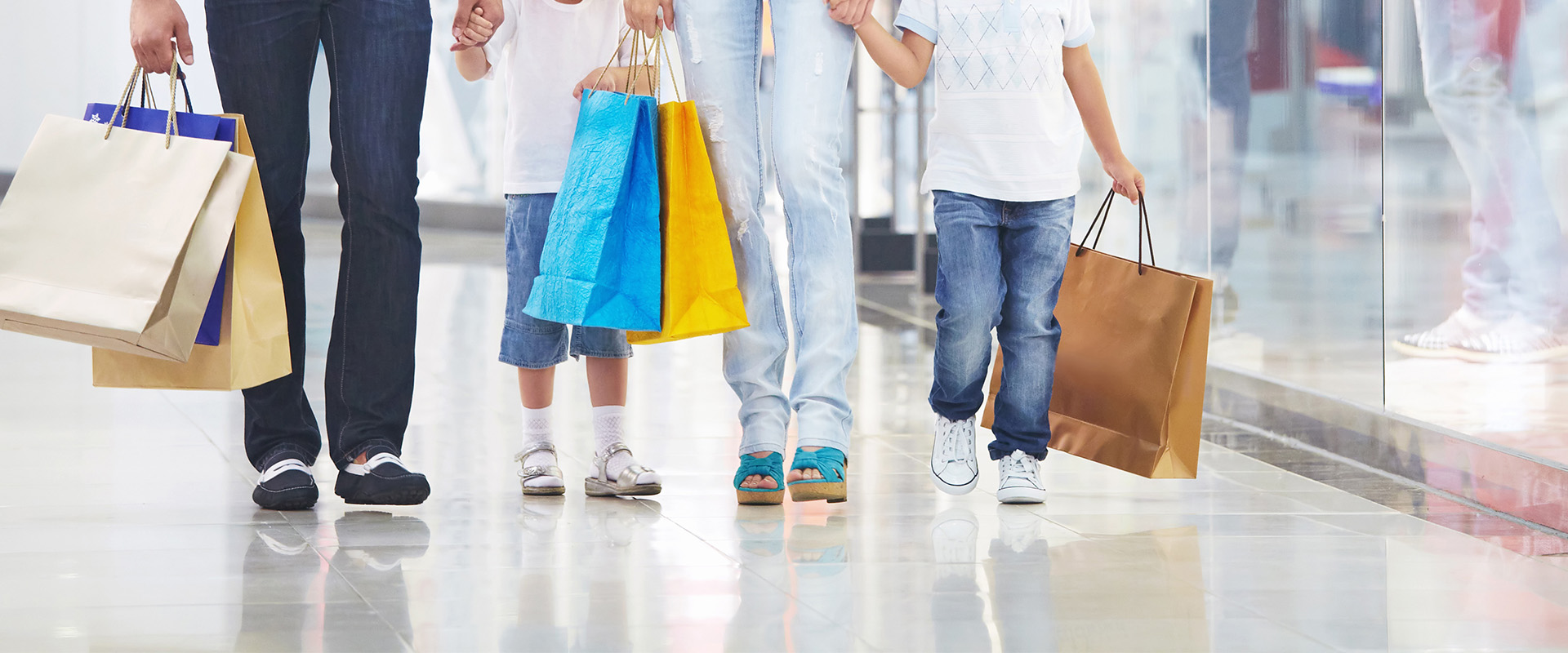 Crisis or not, survival lies in your customer experience
Although no one is spared from the pandemic, there's one thing to reassure us. The same advice still applies – focus on what has always been of importance: your customer!

When disaster strikes, business owners often enter a kind of survival mode. The automatic urge to mostly focus on oneself and the immediate threat make it so we can no longer see the bigger picture. Because what are we to do in order to make it through the month? Internal adjustments such as reducing expenses get their undivided attention, while the (in our opinion) less urgent projects such as customer experience are put on hold.

But don't be fooled! Survival truly lies for a large part in your customer experience.
Customer experience is long beyond being a buzzword
The great battle that, whether there is a crisis or not, has been going on ultimately revolves around winning over the public and successfully distinguishing yourself from your competitors. The added pressure from widely used, convenient online web shops for clothing, groceries and more have drastically changed the retail world. To keep excelling, shopkeepers need to constantly meet their customers' expectations, which requires them to have a very clear understanding of what it is the customer wants and needs.

Why does the customer make the decision to come to your physical store? They want to experience something that they cannot find anywhere online.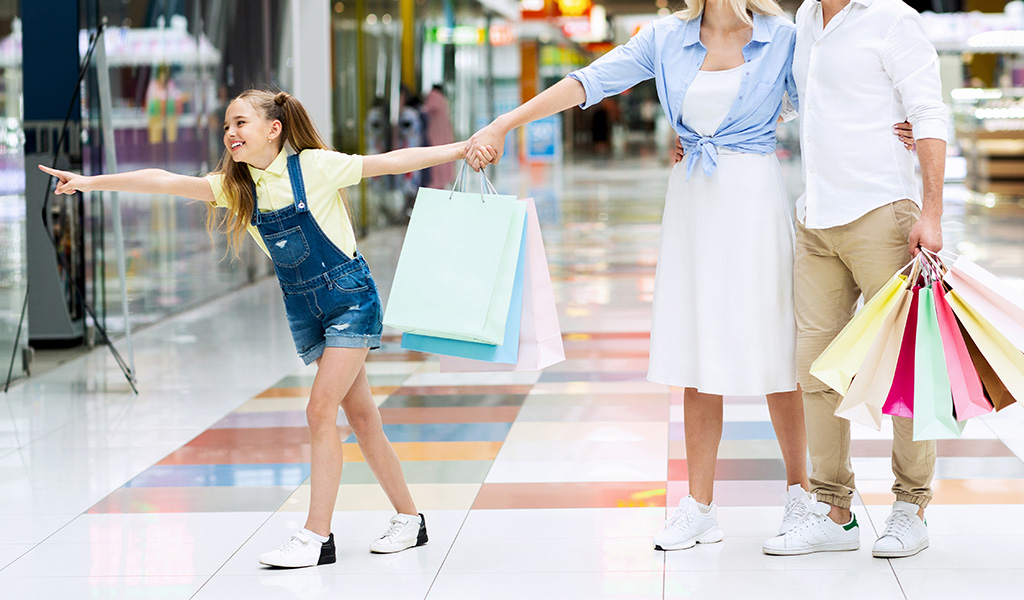 Create better experiences than your (online) competitors
Your store offers a unique experience. This is a great trump card to be proud of and to make even better use of. Although they don't come with the intention to buy, people can already feel very drawn to your location thanks to the unique atmosphere or the amazing VIP treatment your staff gives them. When the experience is right, the desire to buy will naturally follow.

Ask yourself: how do customers experience your shop? Is everyone just as welcome? Do customers feel free to have a look around and get assistance?
Het secret: give customers an unforgettable experience
To correctly and effectively implement customer experience, we first need to clear something up. A fun experience does not have to be all that special, and these days you can find it just about anywhere. But precisely because of that, we are often flooded with mini impressions that are quickly forgotten or outdone by another. In order to prevent your customer experience not giving the desired results, make sure it doesn't get lost in the crowd. The secret: stay in their memory.

In this blog we would like to give you a tip that, despite the great benefits, isn't as applicable to all stores and therefore quickly overlooked.

Do you get visits from customers with children, or would you like to attract more families? Make sure to offer a complete experience for your customers of the future: the children!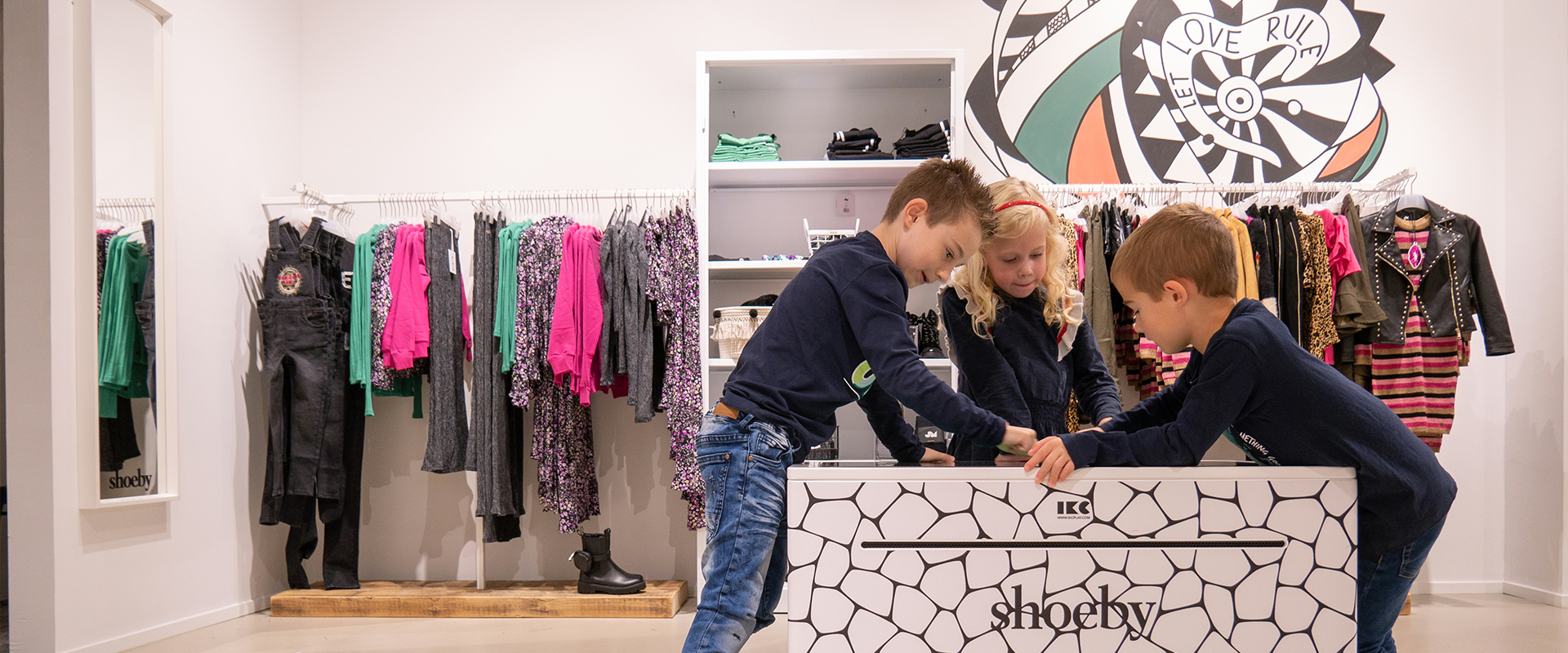 Fun makes the difference!
Those who play it smart will create positive brand experiences at a young age, which children will remember for years to come. Do you like to drive cars of the same brand as your father, grandfather or uncle? It's been known for a quite some time that we often show preference to stores and brands that we're familiar with from our childhood and that our parents were very content with.

Although children aren't a copy of their parents and we often have different needs and tastes, our parental figures' consumer behaviour and the experiences we have with a brand help shape us into the person we become – including our own purchasing behaviour.

Also on the short term, making a good impression with the kids helps a lot. They help decide (or even sometimes beg) to go back to that one particular store, a familiar restaurant or another place that feels special to them. Where do children feel at home? In a place where they can do what they do best – unapologetically being themselves and, most of all, play a lot!
The power of play
A fantastic win-win situation arises when we pay attention to our little ones; the overall atmosphere improves, parents get more freedom to explore your offers and receive some sales advice, and the children get to have an unforgettable time.

An easy way to add some fun, without any hassle with crayons or tidying up scattered toys at the end of the working day, is to create a nifty play corner just for the kids - without any hazardous or loose parts. When you install a wall game or an interactive play system with unique minigames they've never tried before, a kids' corner can contain plenty of play value to entertain them during the entire visit and to make them look forward to next time. Here at International Kids Concepts we call that the power of play!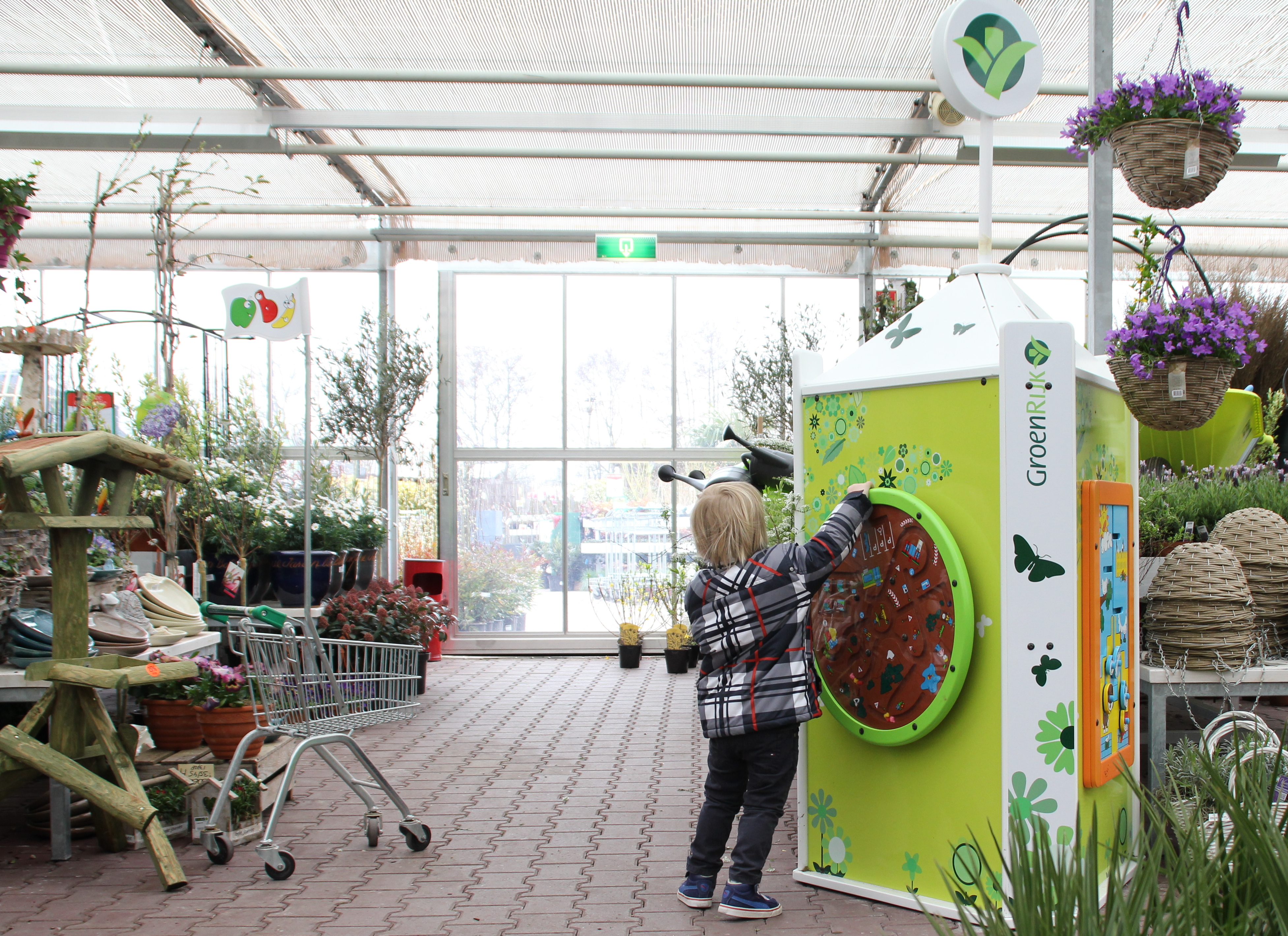 Better customer experience is the way to better results
With an amazing customer experience for young and old you can leave a truly lasting impression. When clients and their children feel welcome, there will be great customer loyalty, a nice atmosphere but also powerful word-of-mouth publicity that will spread widely, helping to ensure your chances of survival in the long term as well.

In short, great customer experience pays back itself in more ways than we think. After all, acquiring new customers is many times more expensive than cherishing your existing relations!

Those who want to get started with improving their customer experience for their youngest visitors, you can find endless inspiration in our downloadable brochures and in our portfolio. For questions, contact us.

Contact