Adding toys to your treatment room? Here's how!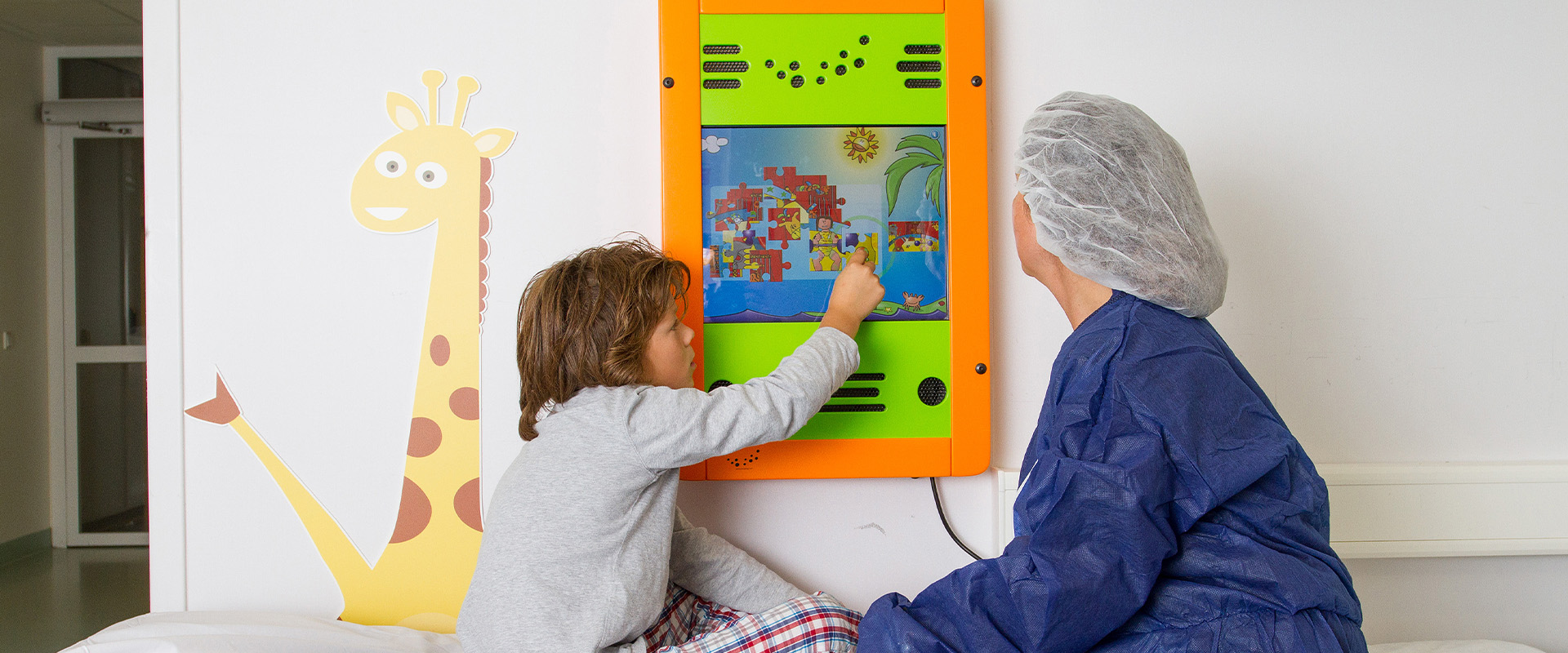 Even beyond the waiting room, play helps ensure a more pleasant visit
Adding toys to your treatment room? Here's how!
We are all familiar with the typical toys that can be found in most waiting rooms. Bead maze tables, LEGO bricks and children's comics are a quick way to create a calm atmosphere for all inside the waiting area, as well as reduced stress for the children.

An opportunity that is often forgotten is to also add play value inside the treatment space or practice. Children usually don't have much patience to wait until the treatment is over, and they don't look forward to their boring or potentially painful appointment. In these situations it is very helpful for the child, their parent and the caregiver when the space contains fun elements that help ensure smooth treatment, leaving a good impression for their next visit.

Here we give a few examples of healthcare facilities where play value proves to be the perfect addition – without getting in the way of a swift and effective treatment.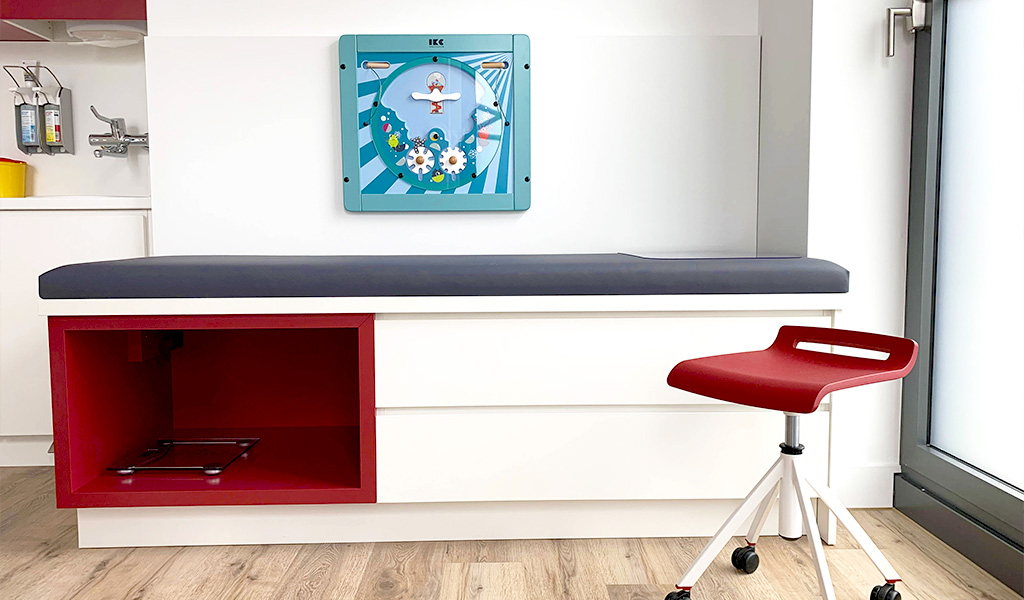 1. Wall games above the treatment table
Even for the kids who can perfectly remain still, a
wall game
right above the treatment table makes their appointment much more fun and easier to sit through. During prolonged cooling of burns and scalds, or when performing procedures that take time and precision, a wall game is the ideal solution to give your young patients some distraction and make the practice a bit less boring or intimidating.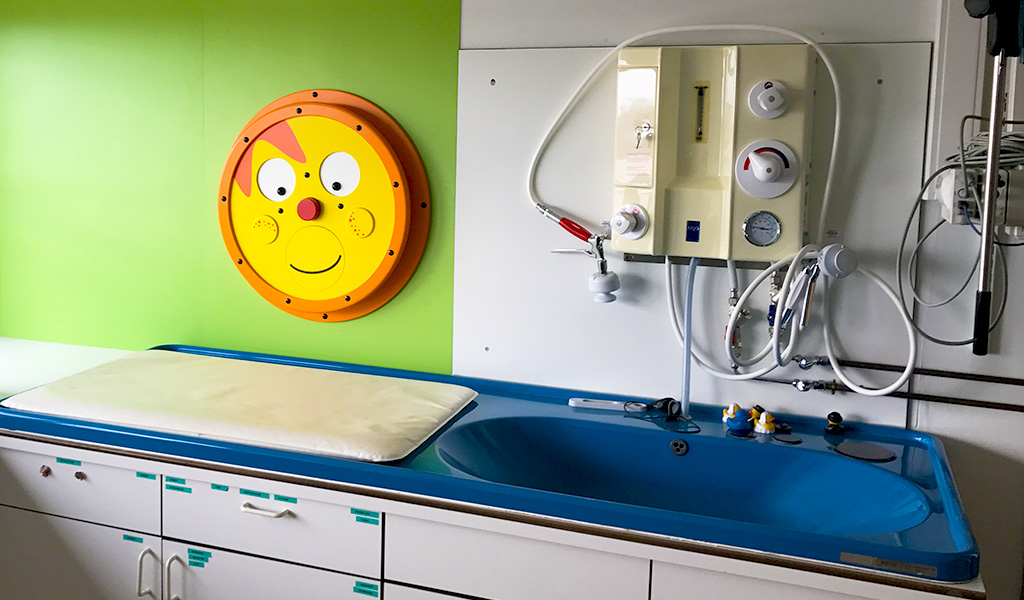 Bonus tip: turn it into a portable wall game
When a wall-mounted game isn't an option in your treatment space, it is also possible to place your wall game inside a frame so you can move it around anywhere you like. This is very convenient for switching between your waiting area, putting it on top of the treatment table or next to your desk.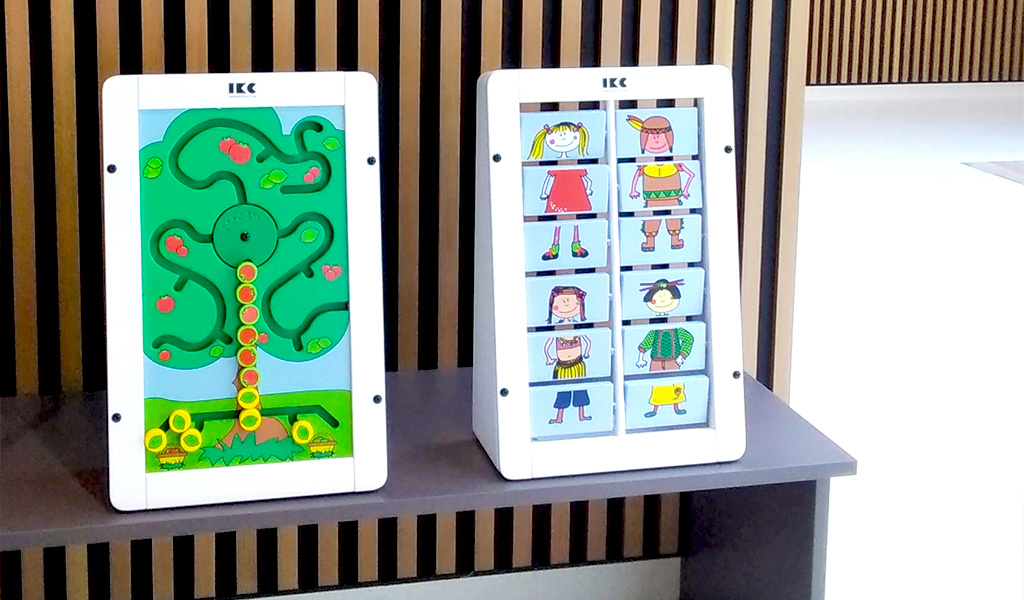 2. Visual distraction and brightening up the room, all in one
A great way to let children relax without letting them actively play, is to cover a wall or a section within the treatment space with fantastic wall decorations. Especially when taking blood samples, healthcare institutions often make use of detailed and colourful wallcoverings that not only breathe more life into the room, but also simply amaze the children so they don't have to watch their treatment or any needles.

You can ask the kids how many butterflies they can count on the wall, and the procedure will be over before they know it!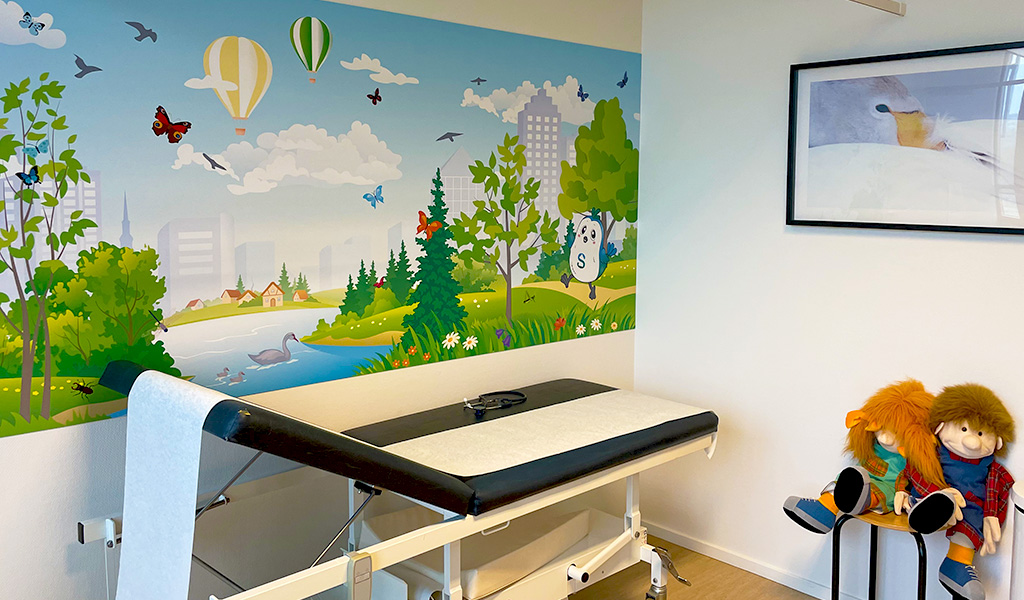 3. A play corner at the consultation
After an appointment or during an intake session, a kids' corner close to the desk can be a great way to keep the children nearby and to give them something fun to do during the less interesting parts of their visit.

A wall game helps to break the ice, which makes it easier to build trust and ask the child any questions you may have.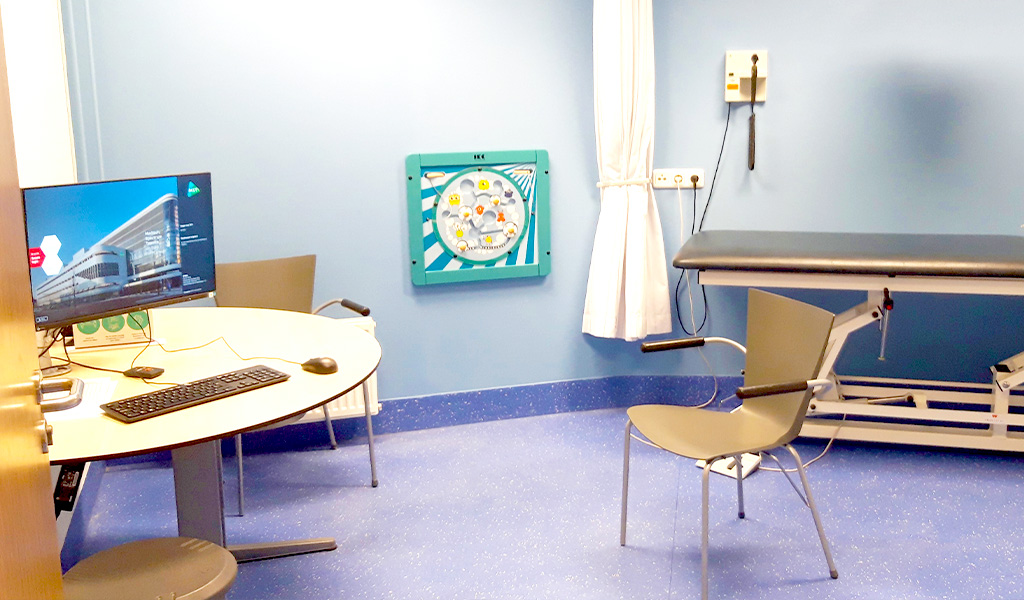 IKC creates the perfect play concept for your healthcare facility. No matter your wishes, our wide range of play modules and our specialised IKC Design Team create the perfect play solution to make any visit a pleasant experience for the kids, their parents, your staff and other patients.

For more inspiration about the possibilities, you can view our portfolio or contact us directly.

Contact