7x Tips for a family-friendly restaurant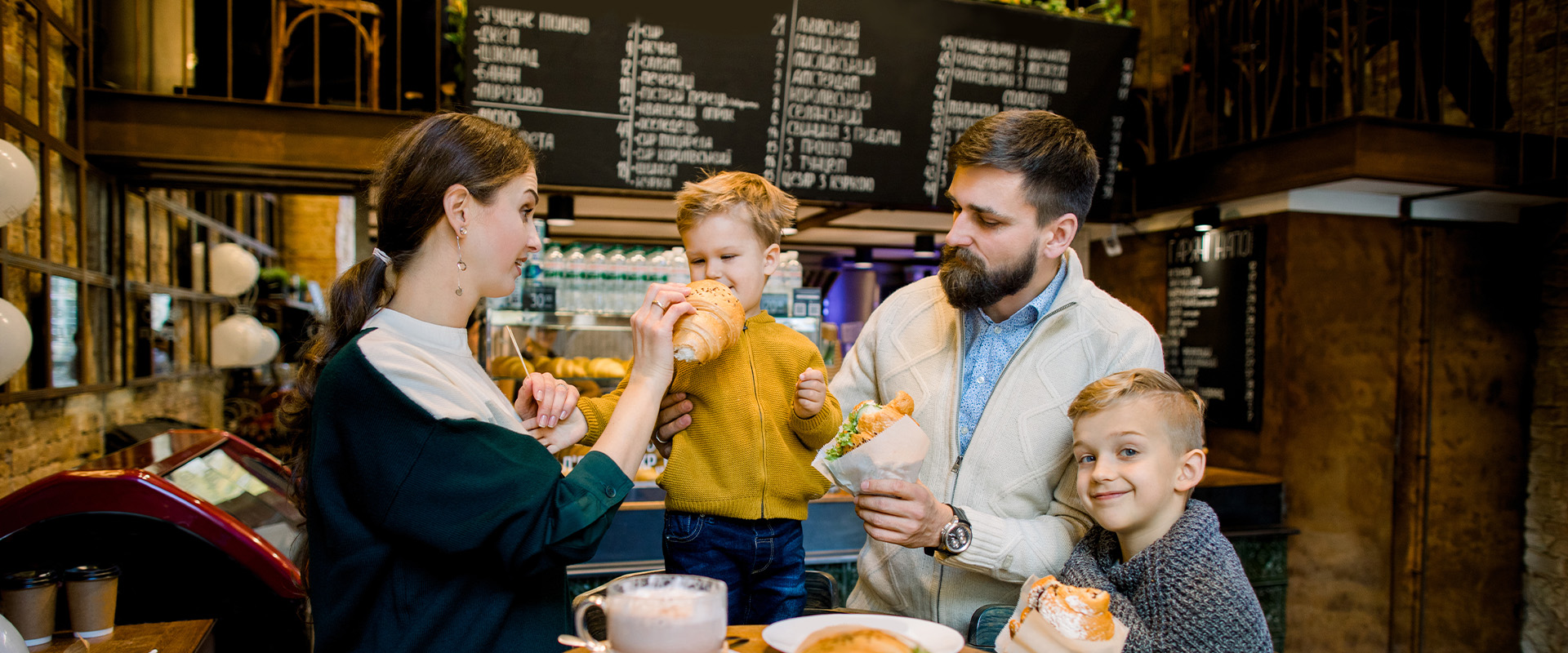 7x Tips for a family-friendly restaurant
Hospitality and customer experience are becoming more and more important – in the catering industry these factors may play the biggest role when it comes to growing the business. Wherever guests feel welcome and appreciated, customer loyalty will form which can greatly help a business and its prosperity, in more ways than one! Not only will visitors happily come back, it also ensures highly valuable word of mouth about your establishment and a nice, calm atmosphere to attract more customers.
In this blog we give seven tips you can use to turn every restaurant, café or any other catering business into a place where families happily come visit!  
1. Give a warm welcome!
You only get one chance to make a first impression. All guests deserve a warm welcome, but perhaps you should pay extra attention to how you greet families, and give your staff some training and instructions on how they can approach this.
Families with children are often careful about where they take their kids and hope not to cause any nuisance to other visitors. Take a moment to reassure and show them that their visit is much appreciated!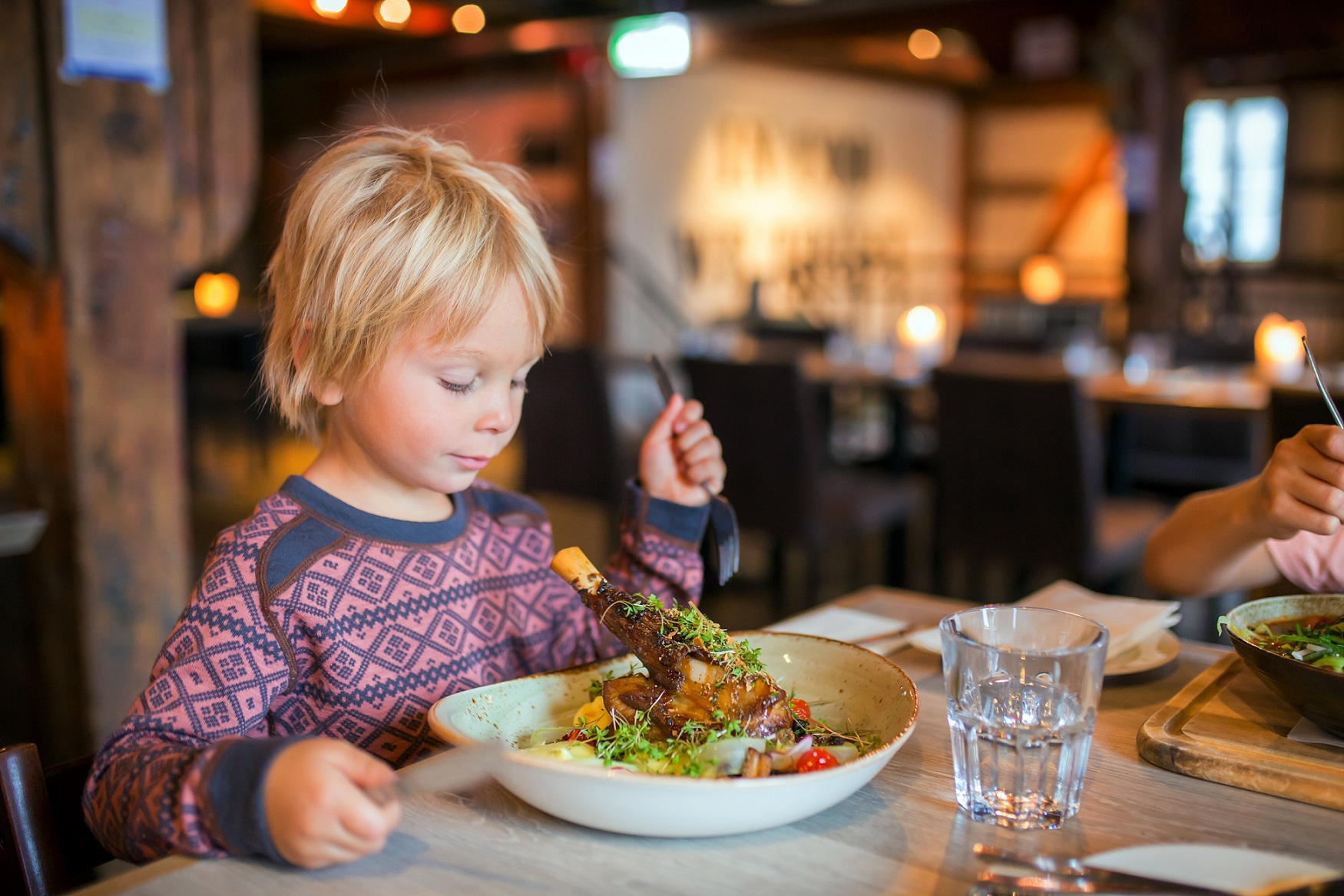 2. Offer a kids' menu
Although being able to call your business 'child-friendly' goes way beyond just a few options on the menu, this tip should not be skipped. Whether you offer smaller, budget-friendly options or specially selected food items that are always a success amongst the little ones, it ensures that less food will go to waste and that even the pickiest eaters can fully enjoy their family dinner.
Bonus tip:
Make sure you have some children's cutlery. Oversized plates often aren't an issue, however it can be quite a challenge for kids to eat neatly and easily (and silently) with large, heavy eating utensils. Plastic cutlery can go a long way, but make sure to consider durable options that don't break easily.  
3. Use pictures to show that your business is family-friendly
Make sure that your website and social media show that you are happy to accommodate families with children! Write a post about what makes your establishment parent-friendly, and use this opportunity to ask people to comment with their ideas, feedback and nice experiences. On Facebook this also serves as great publicity when more and more people interact.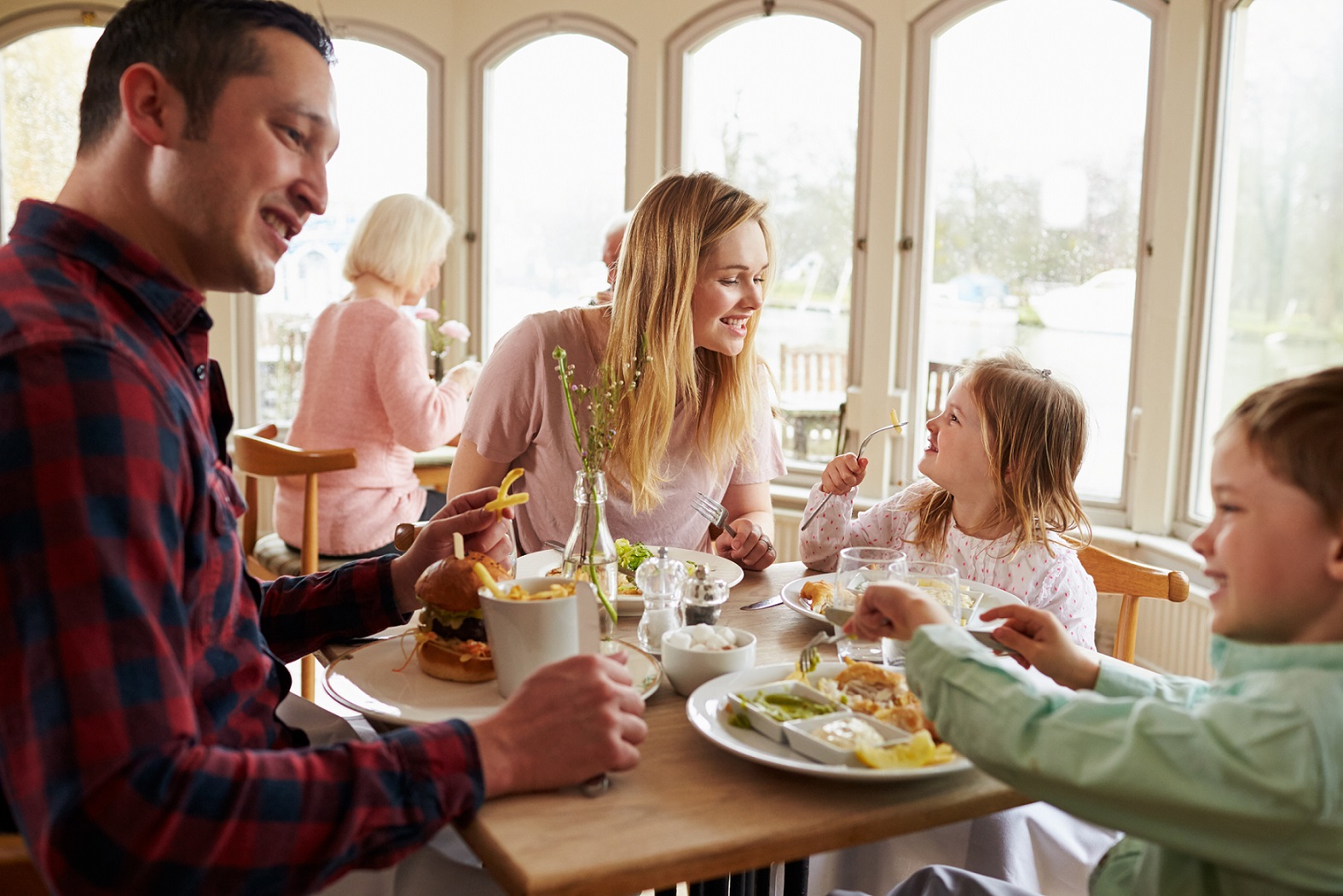 4. Special offers for families with children
Families prefer not to spend too much on fun family outings so they can keep going on trips more often. Think about whether it is possible to offer special discounts or family menus to thank guests for coming to eat and drink as a group.
Perhaps you'd also like to give away a small gift for the children such as a piece of candy they get to pick from a large jar, or some sort of toy.  
5. Create a kids' corner
A special spot for children to play freely is probably the best way to maintain the good atmosphere and calmness in your restaurant. Also for the obedient kids who can stay seated, a play corner can make the evening much more fun – it's the difference between a regular night out and a play experience they'll never forget (and will surely ask for again soon)!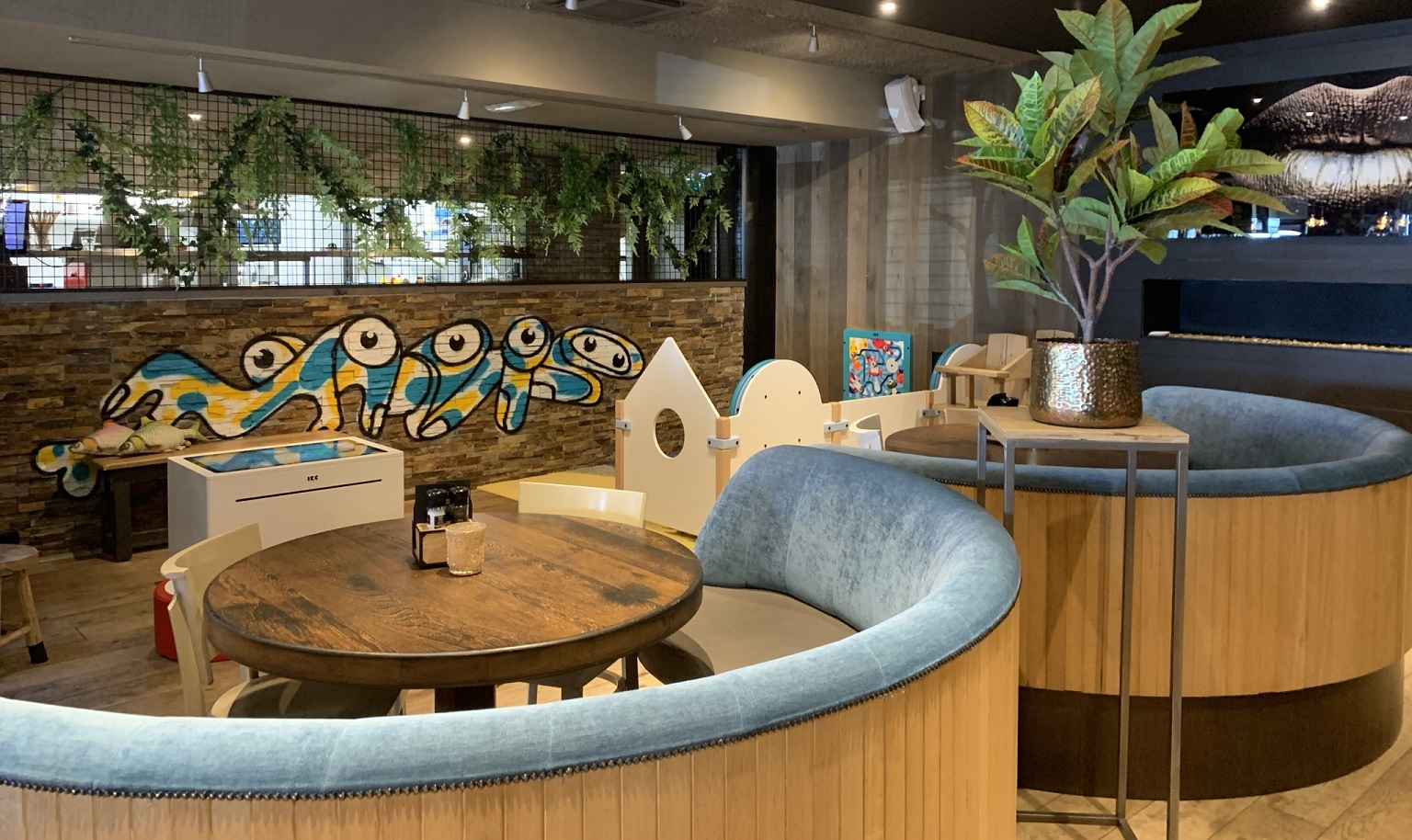 A kids' play corner doesn't need to be very large. A cozy corner with soft playground flooring, beautiful wall decorations, some simple toys or even an interactive play system can provide plenty of fun for the entire evening. Very useful to include are play concepts that do not contain any loose parts and which are easy to keep clean – this will save you time when cleaning at the end of the day.
Seek assistance from businesses such as IKC that can provide such convenient games and toys, but also take care of designing and installing the play concept, just the way you envisioned it. To know more about all the possibilities for your sector, have a look at
our page for hospitality professionals
.  
6. Extra facilities for children and parents
Be sure not to forget to provide the necessary facilities and tools such as special restaurant high chairs so children can sit with their family at eye level, as well as a changing table near the lavatory.
To help prevent accidents and spills, your staff has the great opportunity to provide great additional service by offering bibs or special cups with lids. A small investment but a meaningful gesture for your guests!  
7. Listen to your customers (and their children)
To help the business grow, it can't be emphasized enough how valuable it is to get your ideas directly from your customers. Ask them before they walk out how they experienced your restaurant and if the children enjoyed the play corner, colouring pages and other services.
Customers generally like it when they are asked for their opinion, and they'll surely be able to keep giving eye-opening tips!  
Use these opportunities to bring your customer experience to the next level!
Are you ready to put one or multiple of these tips into practice? It is never too early or too late to make your business more family-friendly, and therefore a more comfortable place for all. Your guests will thank you, and it is certainly rewarding!