Play corner hospital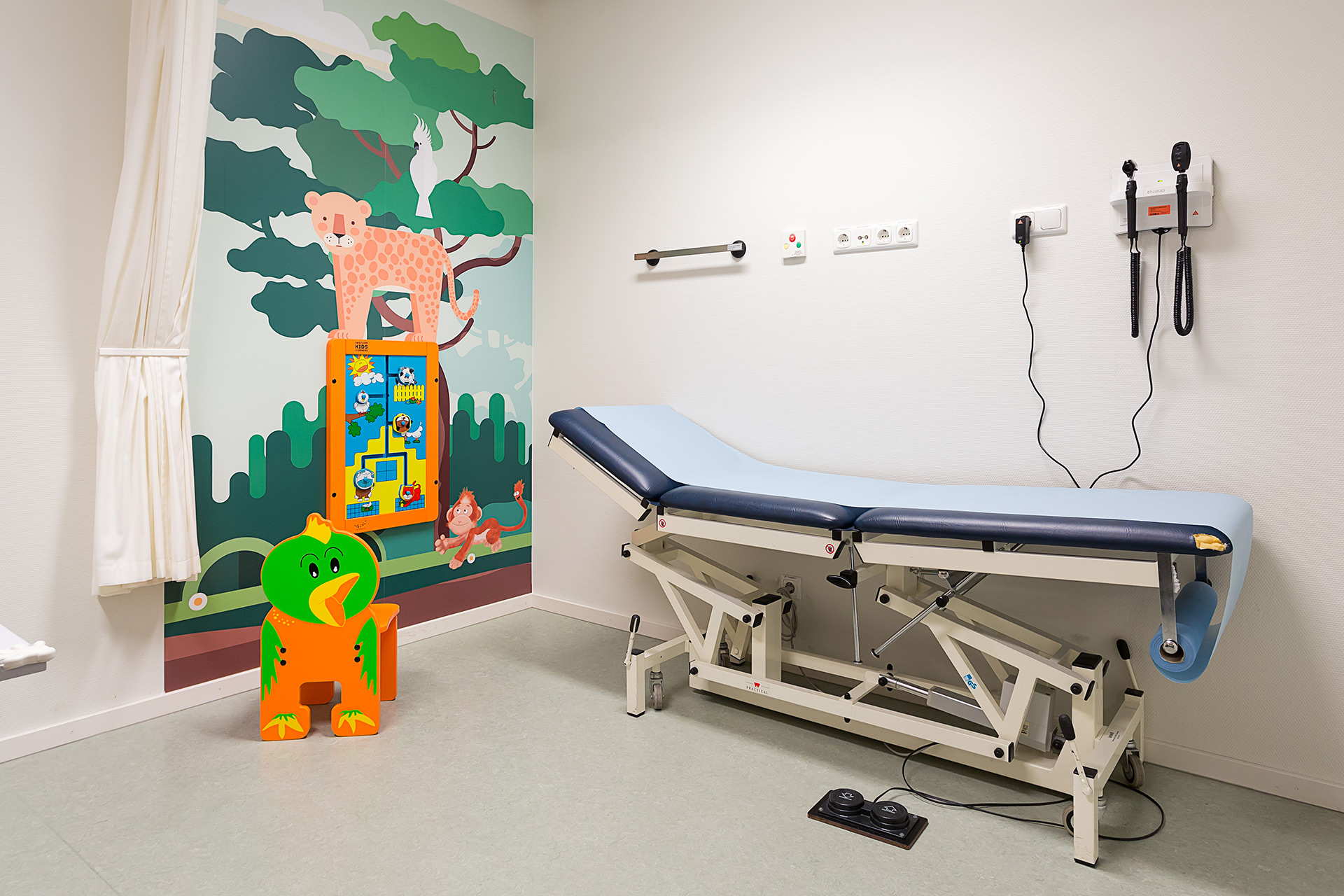 A play corner for your hospital
No child likes to be in hospital. With a nice play area, you create a place where children can forget the world for a while and where they can have fun without worries.  A kids' play corner creates a positive distraction, both for the children and for their parents. This results in:
Shorter consultations
A more relaxed atmosphere in the waiting room
A hospitable and positive impression 
We have been developing play concepts for waiting rooms, where children are really distracted, for many years, and we do this for GPs, outpatient clinics, dentists, and other care institutions worldwide.